Upload documents
Learn how to upload doctor's prescriptions and many other documents through the member site.
Did you know?
Claims processed before 5 p.m. MT, will send payments to your bank account the next business day, provided there are no delays by your bank.
It's as easy as following a few simple steps.
Select 'Document upload' from the list of important actions.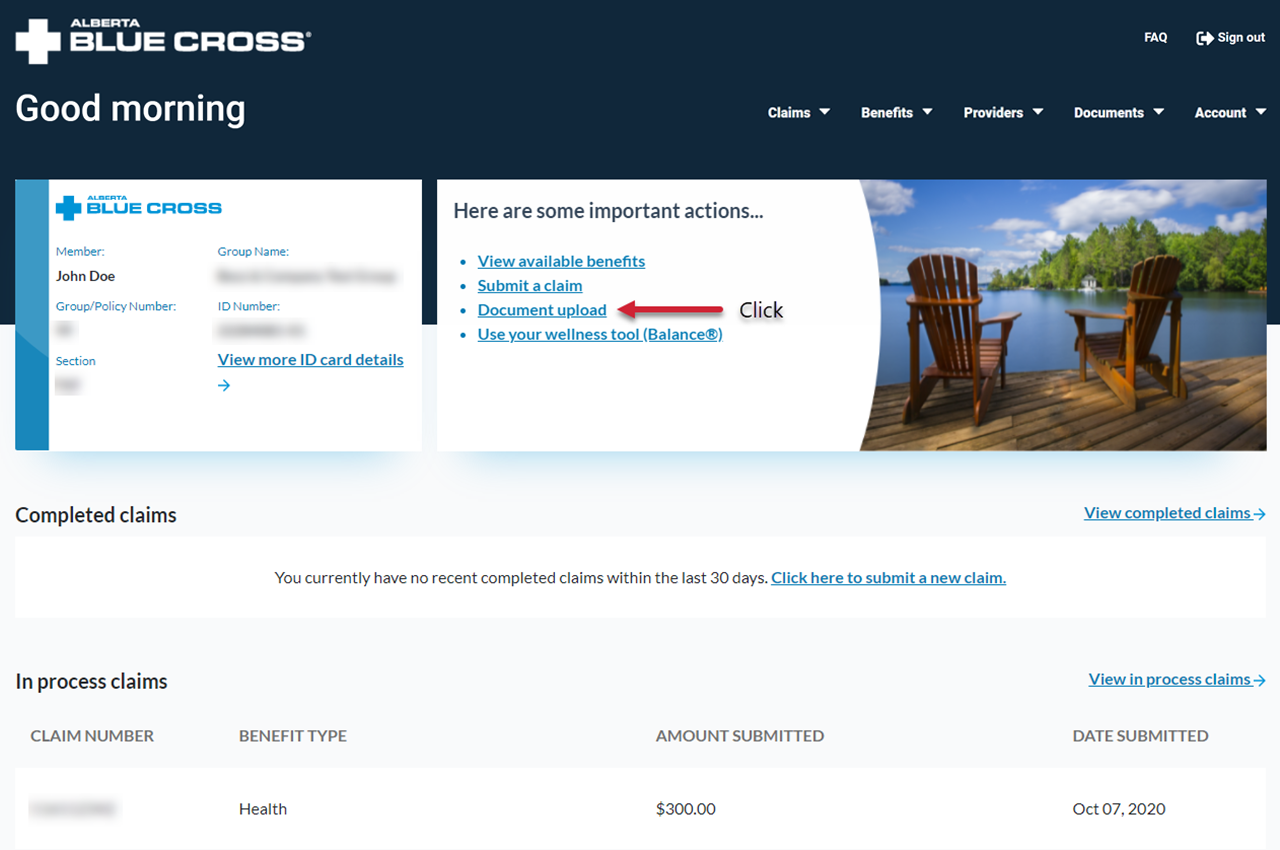 Select the type of document you are adding. Options can include: Consent to disclose, Death certificate, Dependency declaration, Power of attorney or Written order.
Select the individual that the document is for. You will be prompted to complete a field depending on which type of document you are uploading. For example, if you selected Written Order, you need to indicate the product or service that the note is for and the date that it was issued.
Click in the white box on 'Add a file'.
Once the file is added, click 'Upload'.
That's it! You will be taken to a summary of the document(s) you have uploaded.
Related topics

Curious about your claim?
Depending on the type of claim you submitted, it may be automatically approved or pending further review.
Learn how to check the status of your claim here.

Thinking about direct billing?
Some claims for products and services can be electronically submitted to Alberta Blue Cross® if the provider is set up for direct billing.
Locate a direct-bill provider today.
Need help?
Benefits can be confusing, we get it—let us help.
Was this information helpful?
Thank you for your feedback